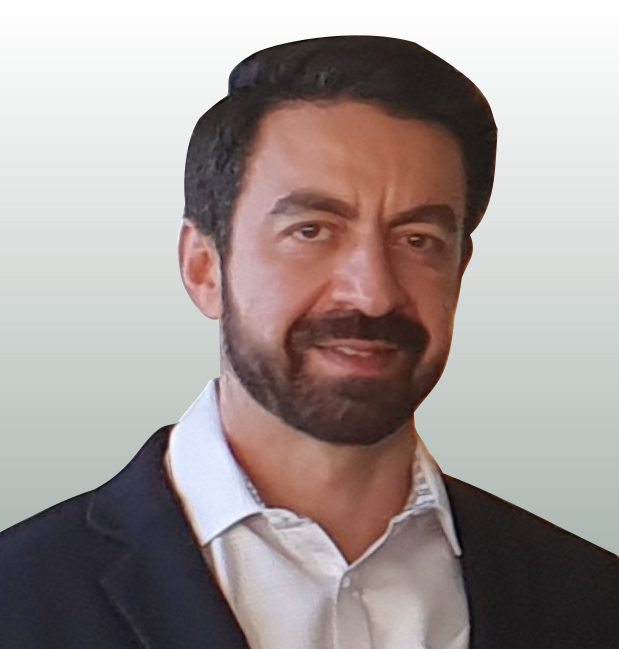 DR. JORGE VARONA
SEMTECH Corporation
Jorge is currently Vicepresident of Engineering at Semtech Corporation (NASDAQ: SMTC) and General Manager at Semtech Mexico, a high-tech supplier of advanced semiconductor integrated circuits (ICs) and IoT systems. He has extensive experience in the design of VLSI integrated circuits and MEMS and has been co-founder of two technology companies.
Previously he has worked as a Design Engineer for Texas Instruments and Tecno-Ingeniería Aplicada. He is an adjunct professor at Universidad Panamericana and member of the Board of Directors of the Mexican Microsystems Consortium (CMM). He holds 4 patents and has authored/co-authored over 40 peer-reviewed technical papers and one textbook. Jorge received a Bachelor of Science degree in Electrical Engineering from Universidad Panamericana, Mexico, a Master in Science degree in analog circuit design from the University of Toronto, Canada, and a PhD degree in EE from the State University of Morelos, Mexico. Jorge has also completed executive programs at IPADE Business School, is a Senior Member of the IEEE (Institute of Electrical and Electronics Engineers), and a member of the Mexican System of Researchers (SNI-I) since 2011.
Advancements in Materials and Manufacturing Processes for Integrated Circuit Fabrication: A Comparative Analysis of Diverse Technology Nodes
Jorge Varona
jvarona@semtech.com
Abstract:
This presentation explores the significant progress made in materials and manufacturing processes in the integrated circuit (IC) industry, leading to a plethora of possibilities for designing and fabricating circuits using various substrates and structural materials. The integration of these advancements has opened new avenues for implementing devices and interconnections that constitute the circuitry of monolithic ICs. As a result, different commercially available manufacturing processes now offer distinct and specific characteristics, each presenting unique trade-offs suitable for several types of circuits and applications.
This talk will delve into real and practical examples of IC products that have leveraged diverse foundry processes for their development. The discussion will encompass a range of technologies including planar CMOS at different scales, BiCMOS, GaAs, SiGe, advanced FinFET, and SiPho. By analyzing each of these technologies, we aim to shed light on their respective advantages and disadvantages, providing valuable insights into the considerations when selecting the most appropriate process for a given IC design.
The ultimate goal of this presentation is to provide an overview of the possibilities and challenges associated with the use of different technology processes in IC fabrication. By highlighting real-world IC product implementations, this talk seeks to contribute to a better understanding of the intricate choices made by designers, engineers, and manufacturers, fostering innovation and advancement in the field of integrated circuit technology.